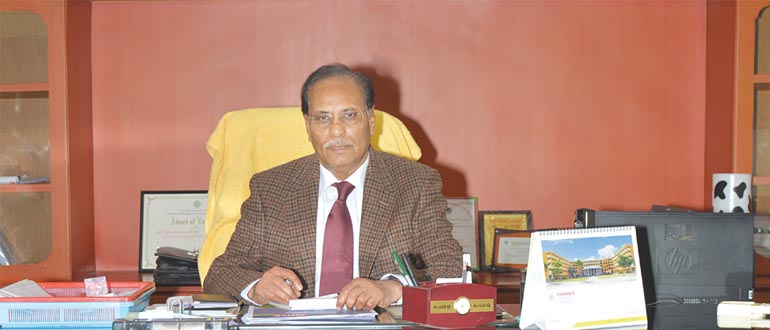 I am delighted to invite the prospecting students to the VFSTR's deemed to be University. We consider each student as a unique individual with his or her own interests and aspirations. Recognizing this, we have been working with our students to discover their talents, pursue their passions, and in the process develop qualities and skills that will give them undisputed leverage in getting employment opportunities in coveted organizations as well as avenues for higher education in premier institutions.
We have been privileged to have a large pool of highly qualified faculty members. They have been chosen for their strong passion for academics. This team has been striving hard to transforming the education system to meet the emerging challenges of access, and quality. we are determined to produce highly skilled and knowledgeable human capital and meet the societal commitments.
At VFSTR (Deemed to be University) you will discover intellectually stimulating environment with open ended and free flow of academic and professional enquiry, co-curricular and extra-curricular activities. Our students live and learn together in an intellectually and culturally vibrant environment to explore subjects of global importance. Here, you will experience a truly rich and diverse educational journey.
I look forward to welcoming you to our VFSTR (Deemed to be University).
Prof. K Ramamurthy Naidu
Chancellor
View Profile