Never Underestimate Yourself for Being a Chemical Engineer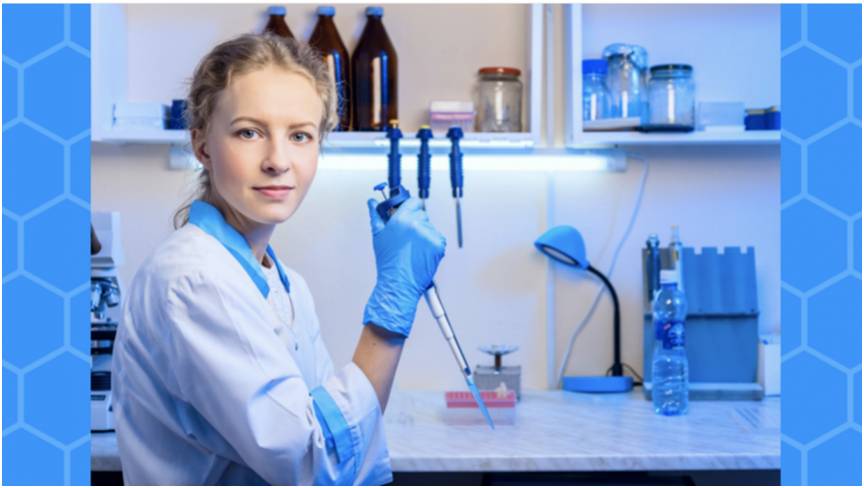 "Two kinds of wood divulged in a wood and I took the one less traveled by." One of the most legendary poets of all time, Robert Frost, meant in these words that every time someone takes a road not explored, there are new experiences and new antics no one knew about. These experiences count in small amounts but lead to a great end that had been miles away from speculation. The results might not always blossom but will not fail to give an unmetered path to remember later. Similarly, chemical engineering is a field less dabbled into. There are very few people who explore the chemical engineering domain in engineering, making for the almost outlaws of the branch. A few of these chemical engineering graduates happen to be in their field because they have nothing else to spare. Still, those who select this field by passion, chemical engineering colleges in Guntur make sure to hone their skills more considerate and revolutionary.
Chemical engineering, in general, has less to offer but is helpful in more fields in those niche fields. Even fields like mechanical engineering require constant use of chemicals to keep their mechanics and machines running 24*7 without any pit-stops and hindrances. Chemical engineering teaches the science of developing a valuable product in various other fields, even if it means less or minimum appreciation to the creator of the aid. This is why chemical engineering might sound highly niche. Still, its requirement is massive, and its maestros are hard to find due to the complexity of creating the smallest possible unit of requirement. Thus, chemical engineers have the exclusive right to make them heard and noticed in the world of unknown and undiscovered. Any other branch of engineers should not underestimate them.
Fields where Chemical engineering is beneficial
1. Research
Advanced research into the field of complex chemicals, their making, their reactions, their response time, and their usage is fundamental. It requires constant research, experimentation, documentation, and process repeats for perfect, accurate reports and well-structured theories with their proper exceptions. All these require ample time, effort, resources, and, most importantly, constantly monitored work under heavy pressures and strict deadlines. These research projects help find solutions to all future problems or potential problems in a manner that helps society. Human life and flora and fauna require these resources to provide them with ease of living and existing, but this becomes easy with proper research. Some of the best engineering colleges in Guntur have dedicated research labs for their students to select chemical engineering as a field of study and make advancements in a field rejected by many and required by almost all.
Also read: Possibilities of a career path after engineering
2. Training
Knowledge gained is well preserved only when knowledge is shared and spread to the people who need to start their careers. Therefore, teaching someone and spreading the gained wisdom is not just a noble deed, but is also the need of the hour as the act to search, accumulate and understand every bit of knowledge by every person is not possible due to limited resources like fewer funds and less time. Also, the immediate need to develop above the already existing piece of knowledge is an ever-lasting field. Therefore, finding a way to preach and divulge acquired information into the upcoming batch will promote a greater, faster, and more balanced field growth than individualistic efforts with no synchrony.
3. Field Hopping
Shifting from one field of study into another while focusing on a nicher-than-niche aspect in one field of study is a widespread phenomenon. Often, the advanced trial of making it to the final mark requires inter-related insights into multiple fields. This makes for a combined analysis and study. While such, there are multiple chances that the idea of chemical engineering can perfectly fit the domains of computer engineering, and a chemical engineer leaps at the chance to explore greater horizons of their knowledge spectrum. This can be possible with the best chemical engineering colleges in Guntur and the likes that can teach for great and harmonized classroom sessions for their students with extensive possibilities of utilizing the learning of one field into another and keep emerging victorious in every effort they undertake.
4. Job Sector
Multiple corporate sectors require expert opinions of chemical engineers for their plants to function properly or to function in an organized manner. For this reason, they need to hire these learned students from the best engineering colleges in Guntur and other engineering colleges, train them in their discipline, and make them aware of the requirements so that the results are always as expected or better than expected. Hence, there is no sector where a chemical is not used, and the best understanding of chemicals can come from a chemical engineer. So no profession should be underestimated; mainly, chemical engineers are the makers of the present and future of the economy. So, they need to hold their fort for the accurate time to come but should never be disappointed in selecting a vastly ignored field.