Vignan's Foundation for Science, Technology & Research (Deemed to be University) has established advanced facilities to propagate emerging technologies and train manpower in the field of computer aided design and computer aided manufacturing. This centre acts as a crucial link to foster the development of high value-added services and to streamline product innovation processes to the industries

The primary function of the Centres is to promote Computer-Aided-Engineering (CAE) applications in the field of Mechanical Engineering and develop teaching and research expertise for the benefit of students and industry personnel. The Centre promotes University-Industry interaction through collaborative research programmes, extension courses and consultancy services. The Centre is actively assisting the local industries in developing mechanism, die and mould making, complex part manufacturing, rapid prototyping and reverse engineering applications.

Computer-aided engineering is playing a growing role in higher education in the disciplines of science and engineering. At the undergraduate level, students use engineering simulation to learn physics principles and gain hands-on, real-world experience that can jump-start their careers. At the postgraduate level, researchers apply simulation tools to solve complex application problems. Commercial organizations regularly partner with educational institutions to foster innovative research - sometimes at the basic level - that can lead to breakthrough solutions.

The ideal simulation solution is one that scales for application by a wide range of users, from multiple teachers to students to researchers. ANSYS provides a wide range of affordable technologies and services to help meet the growing and diverse needs of academia. Universities, colleges and research institutes around the world turn to ANSYS for high-quality simulation solutions to ensure students receive the best possible education.

Project Objectives


The primary function of the Centres is to promote Computer-Aided-Engineering (CAE) computer - Aided Manufacturing (CAM) applications in the field of Mechanical Engineering and develop teaching and research expertise for the benefit of students and industry personnel.
The Centre promotes University-Industry interaction through collaborative research programmes, extension courses and consultancy services.
The Centre is actively assisting the local industries in developing mechanism, die and mould making, complex part manufacturing, rapid prototyping and reverse engineering applications.


Facilities

The Advanced Mechanical System Design and Analysis (AMSDA) research Centre is equipped with 42 IBM workstations and has a world class high-end CAD/CAM/CAE Softwares
Software Available
ANSYS 16 (50 user)
CREO 2.0 (50 user)
CATIA V6 (20 user)
Simulia (10 user)
CAM Express (NX8) (50 user)
Workstations 42 Nos.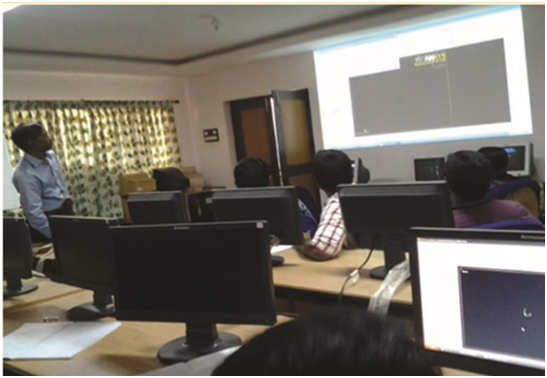 | | | | | |
| --- | --- | --- | --- | --- |
| 1 | SIEMENS CAM Express 8.0 | 3,71,180/- | 10/11/2012 | Empower Consultancy pvt. Ltd., Chennai |
| 2 | CATiA V6 PLM Discover Pack | 8,92,000/- | 12/28/2011 | EDS Technologies pvt. Ltd., Bangalore. |
| 3 | Pro-E WildFire-3.0, Iron Cad-9.0 | 2,26,125/- | 10/19/2006 | AdroitechInformations Systems |
| 4 | ANSYS | 3,80,000/- | 09/15/2003 | ANSYS Software Pvt. ltd |
| 5 | CadianMech | 3,87,560/- | 03/09/2003 | CAAM Technolgies |
CNC Milling & Lathe

Computer Numeric Control (CNC) is the automation of machine tools that are operated by precisely programmed commands encoded on a storage medium (computer command module, usually located on the device) as opposed to controlled manually by hand wheels or levers, or mechanically automated by cams alone. Most NC today is computer (or computerized) numerical control (CNC) in which computers play an integral part of the control.

In modern CNC systems, end-to-end component design is highly automated using computer-aided design (CAD) and computer-aided manufacturing (CAM) programs. The programs produce a computer file that is interpreted to extract the commands needed to operate a particular machine by use of a post processor, and then loaded into the CNC machines for production. Since any particular component might require the use of a number of different tools - drills, saws, etc. - modern machines often combine multiple tools into a single "cell". In other installations, a number of different machines are used with an external controller and human or robotic operators that move the component from machine to machine. In either case, the series of steps needed to produce any part is highly automated and produces a part that closely matches the original CAD design.
CNC Milling Machine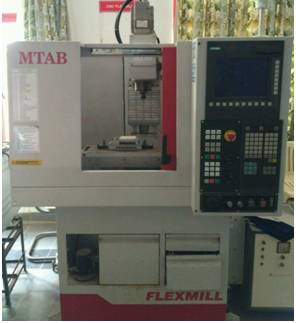 CNC Turning Center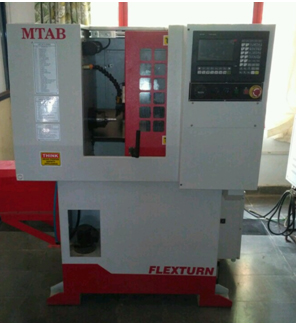 | | | | | |
| --- | --- | --- | --- | --- |
| 1 | Flexmill CNC Milling with MTAB Industries Controller, tooling package | 11,24,491/- | 11/10/2014 | MTab Engineers Pvt.Ltd. |
| 2 | Flexturn CNC turning with MTAB Industries Controller, tooling package | 10,25,560/- | 11/15/2013 | MTab Engineers Pvt.Ltd. |
Green growth fuel or algal biofuel is a contrasting option to fluid fossil powers that utilizations green growth as its wellspring of vitality rich oils. Likewise, green growth powers are the other option to ordinarily known biofuel sources, for example, sugarcane. Like fossil fuel, green growth fuel discharges CO2 when copied, yet not at all like fossil fuel, green growth fuel and different biofuels just discharge CO2 as of late expelled from the air by means of photosynthesis as the green growth or plant developed. The vitality emergency and the world sustenance emergency have lighted enthusiasm for alga culture (cultivating green growth) for making biodiesel and different biofuels utilising land unacceptable for agribusiness. Among algal powers' alluring qualities are that they can be developed with an insignificant effect on crisp water assets, can be delivered utilising saline and wastewater, have a high glimmer point, and are biodegradable and moderately safe to nature if spilt. Green growth cost more per unit mass than other second-era biofuel crops because of high capital and working expenses, however, are asserted to yield somewhere around 10 and 100 times more fuel for each unit zone.

This lab focuses on building an environmental sustainability component into the high school classroom. Our goal is to provide a comprehensive collection of activities that teach scientific principles through the lens of alternative fuel production. We continue to develop new labs, lessons, and supplies in our Biodiesel Lab, but we also encourage teachers to submit their ideas and materials to us as well.

Biodiesel is a cleaner burning renewable alternative to diesel fuel that is made from biological sources; namely vegetable oil or animal fats (triglycerides). It is mixable with diesel, stable in mixture, and can be burned in an unmodified diesel engine at any concentration.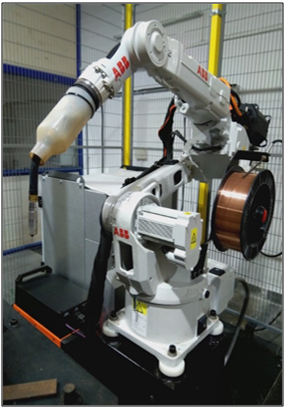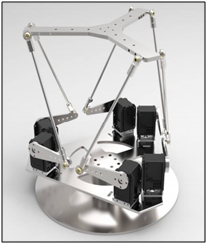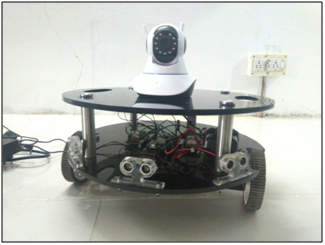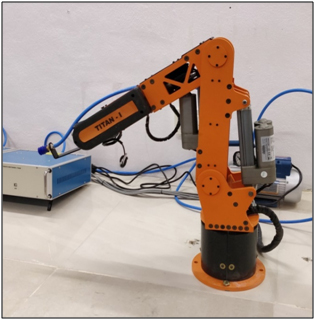 List of equipment in Bio Diesel Research center :
Single Cylinder Engine with DPF setup
Smoke meter (NETEL India Ltd)
Sohxlet operator
Gas analyzer
Magnetic stirrer
Trans esterification setup
Available Testing Facilities :
Constant Speed Variable Load Test
Constant load and variable speed test
Engine performance Test at constant speed for long run. 10 hours/20 hours etc
Engine tests with biodiesel and other additives
Engine tests with super-charting mode
Engine tests for Emission Analysis
Test for Finding Friction power of the Engine
Engine test with arrangement of Diesel Particulate Filter.
Centre of Excellence for Advanced Composite Material and Characterization

Department of Mechanical Engineering consists of a strong team in Research and Development.The thrust areas of research are fludized bed combustion, bio mass and solar energy utilization, composite materials, Nanocomposites and hybrid composites. Faculty of this school are actively involved in research publications in the various reputed journals and conferences
Projects
---
Faculty of this school are actively involved in the research projects. , AICTE and APCOST projects were carried out in the field of fluidized bed combustion, thermal conducitiviy of nanofluids and solar energy.
List of Projects
---
Sno
Title of the project
Funding agency
Principal Investigator
Status
Amount sanctioned (Rs./-)
1
Formulation and optimization of Iso-stoichiometric Ternary Gasoline-Alcohol Blends and investigation of their influence on a Spark Ignition Engine
SERB, DST
Dr. D Vinay Kumar
2017-2020 (On going)
21,62,000
2
Vibration measurement and analysis
DST,-FIST/ New Delhi
Head of the Department
On going
47,00,000
3
Performance and Emission Studies of Algae Biodiesel in a CI Engine Equipped with Diesel Particulate Filter.
DST, New Delhi
Dr. D. Jagadish
Completed
24,81,000
4
Modernization of computer aided design / Computer aided manufacturing laboratory
AICTE, New Delhi
Dr. K. Phaneendra Kumar
Completed
7,00,000
5
Development of New Hybrid Composite Material and its characterization
APCOST Hyderabad
Dr. K. Phaneendra Kumar
Mr. P.B.G.S.N. Murthy
Completed
7,500
6
Augmentation of Thermal Conductivity of Nanofluids
AICTE, New Delhi
Dr. K. Phaneendra Kumar
Completed
6,90,000
7
Bi-Liquid Solar Cooker
APCOST Hyderabad
Mr. B.J.M. Rao
Completed
7,500
8
Fabrication of Bio degradable composites
APCOST Hyderabad
Dr. K. Phaneendra Kumar
Completed
7,500
9
Hydrodynamics of Municipal Solid waste pellets
APCOST Hyderabad
Dr. K.V.N. SrinivasaRao
Completed
7,500
10
Design and Fabrication of Solar Pressure Cooker
APCOST Hyderabad
Dr. K.V.N. SrinivasaRao
Completed
7,500
11
Low Cost Water Cooling System
APCOST Hyderabad
Dr. K.V.N. SrinivasaRao
Completed
3,375
12
Hydrodynamics of Rice Husk in Fluidized Bed
APCOST Hyderabad
Dr. K.V.N. SrinivasaRao
Completed
5,000
13
Combustion of Agro Waste with Fluidized Bed Technique
DST, New Delhi
Dr. K.V.N. SrinivasaRao
Completed
3,60,000
Tie - Ups
---
Any research cannot be completed without the collaboration of various people who are experts in the related fields especially in the academic institutions. In this direction, the school has some collaborations with the national and international bodies to carry the experimentation in their advanced laboratories.
Collaborations at National Level
---
Dr.K.PhaneendraKumar of Mechanical Engineering Department are in collaboration with Mr.I.Srikanth and Dr. G.V.Rao of DRDO, Hyderabad to carry out research on Preparation and Applications of Nano Composites.
Dr.K.PhaneendraKumar of Mechanical Engineering Department are in collaboration with Dr. B.Sridhar and Dr.A.S.R.Krishnamurthi of IICT, Hyderabad to carry out research on characterization of composites.
JOURNAL DETAILS
Copyright © Vignan's Foundation for Science, Technology & Research (Deemed to be University) 2016. All rights reserved.